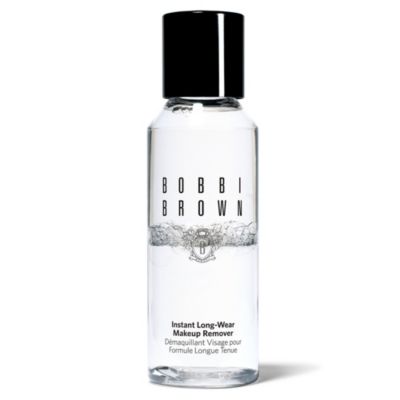 Product's Claims:
This extra gentle formula effecitvely removes long-wearing and waterproof eye and lip makeup. Contains lash conditioning ingredients.
Paula's Review:
This is a standard, but very good, dual-phase makeup remover. The blend of solvent and silicones quickly removes all types of makeup, including waterproof mascara and lip stains. What makes this product a cut above many similar options is its lack of fragrance and any other ingredients problematic for use around the eyes. It is indeed extra gentle, and recommended for all skin types.
Ingredients:
Water, Isohexadecane, Dimethicone, Cyclopentasiloxane, Trisiloxane, Sodium Chloride, Hexylene Glycol, PEG-4 Dilaurate, Lauryl Methyl Gluceth-10 Hydroxypropyldimonium Chloride, Potassium Phosphate, Dipotassium Phosphate, Dipotassium EDTA, Phenoxyethanol.
Source:
Beautypedia
Note:
The price & rating are for your reference only. We are not selling the products & not responsible for the information.